David R. Lee
Attorney at Law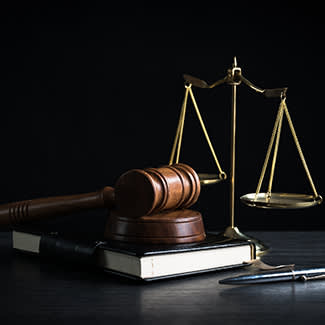 Our Houston Area Legal Team
Our Houston area Legal team has years of experience working both in and out of the Houston area Harris and Seven surrounding County Courtrooms, with clients of all backgrounds and ages. We concentrate on Criminal and Reckless driving or Evading Law.
You can always count on us to take the time necessary to clearly explain your case's issues, procedures and status so that you are up to date on every development at all times. Understanding that charges and legal difficulties are often unplanned and happen without notice, we make certain that someone will be available quickly to take on your case and dedicate his or her time to it. The sooner you have an attorney on your side, the easier it will be to build a strong defense, identify and exploit the weaknesses in the government's case, and come to a successful resolution.
Our Houston Area Law Office
Our Office came into being 10.5 years ago and has proudly served Harris and surrounding Counties for all of that period. We have gone to Courts from Port Arthur to Odessa, from Jasper to Corpus Christi. We had fourteen years of nothing but reckless driving cases in Harris County, before that. We routinely visit criminal Misdemeanor and Felony, and municipal and justice traffic Courts throughout the eight County Greater Houston Area. We are known statewide for our encyclopedic knowledge of State and Federal traffic – especially trucking – law. We are extremely proud to be able to offer legal advice, counsel and representation in most any area of Criminal Law, from Aggravated Assault to an expired inspection sticker to most any client.
At The Law Office of David R. Lee, our utmost priority is to support and represent the members of the community against the criminal accusations and attempts to collect revenue filed by governmental entities in the Courts of Harris and surrounding Counties. No case, from Felony Organized Crime and Murder down to failing to signal a lane change, is too big or too small for our superior Houston-based Attorney and his Associates. We are happy to take on any case involving criminal law or its aftermath except juvenile cases. We guarantee that we will not stop working, thinking, innovating, and advocating on your behalf until we are all satisfied that we have done everything in our power to achieve a favorable resolution to your case. The ultimate success is a dismissal prior to the filing of an indictment or similar charging instrument. That entitles you to an Expunction of the entire episode from your record.
I won't lay back and let people dictate how things are going to be. Let's take control of your future.
Education
J.D. - University of Houston Law Center
B.S. - University of Houston Central Campus
Bar Admissions
Professional Associations
Texas Criminal Defense Lawyers Association